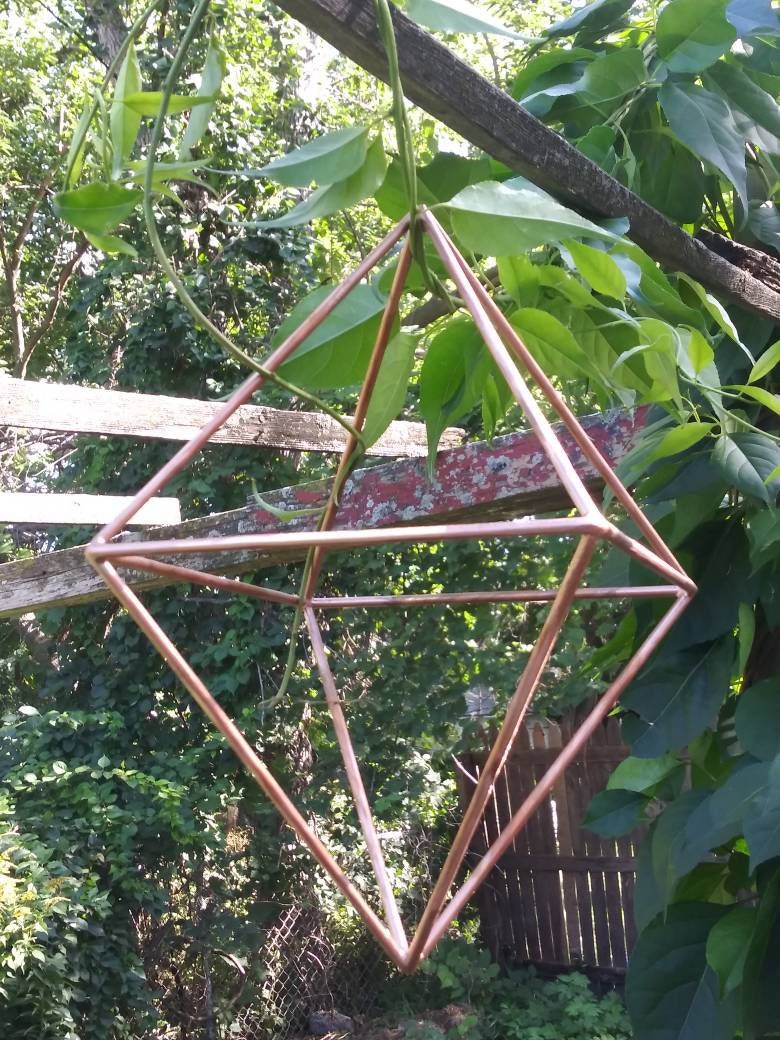 One of the platonic solids. It represents love and is the symbol of air. With it being made of copper it can be used in your cosmic journey to help bring loving energy into your life. This is a 6 inch Octahedron easy to hold in your hads while meditating. It can also make for a charm for any room of your home.
I love the detail and craftsmanship! The energy flow is amazing! Amazing purchase!!
The finish and joints were expertly executed.
Absolutely gorgeous. Well made. I am so happy I found this artist on Etsy. Seller included a carved stone swan as a gift. Thank you! I will definitely shop here again. ⭐️⭐️⭐️⭐️⭐️