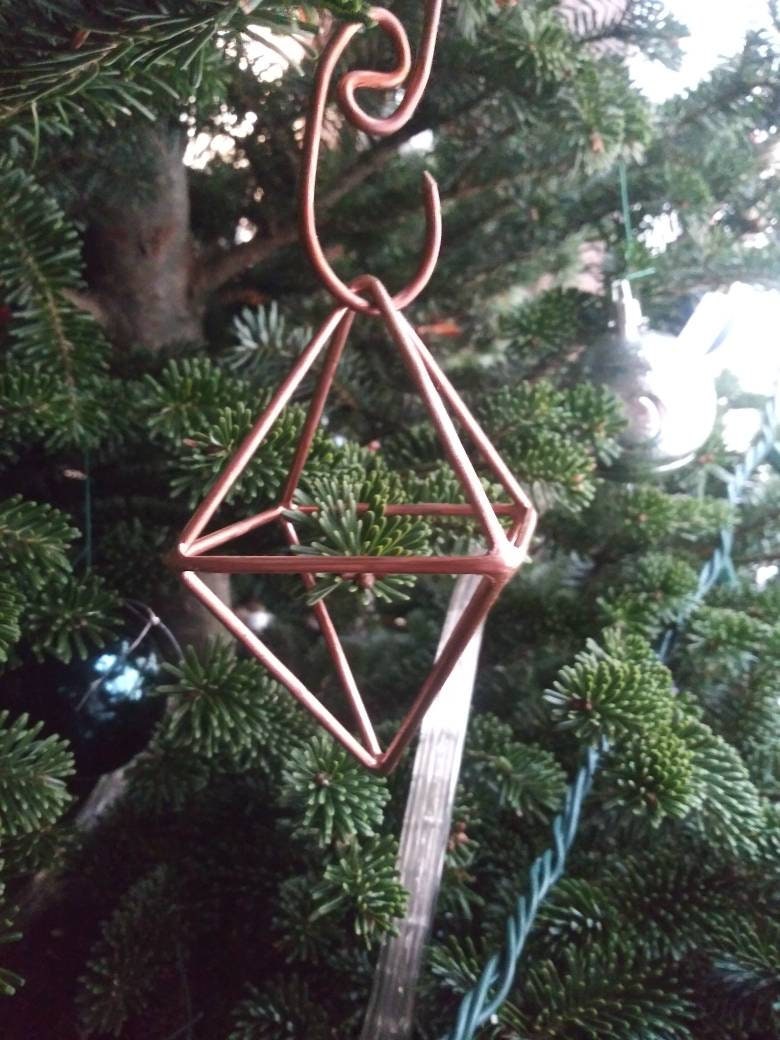 *Description Under Maintenance*

One of the platonic solids. It represents love and is the symbol of air. With it being made of copper it can be used in your cosmic journey to help bring loving energy into your life.
Beautiful welding, jewelry quality work!!

Designs are exactly what you expect. Excellent workmanship. Artistry is consistently aligned. Artist is loving and caring to each design. Very happy with this company!

This Octahedron is fantastic. It's not made of Equalateral triangles, instead I think it's made of two 51 degree pyramids. It has a fantastic vibration and is great for meditation. Very powerful piece. And shipping was lightning fast. An Amethyst Crystal and Copper hanger was included. Thank Tamara for your blessings 😇💎🙏